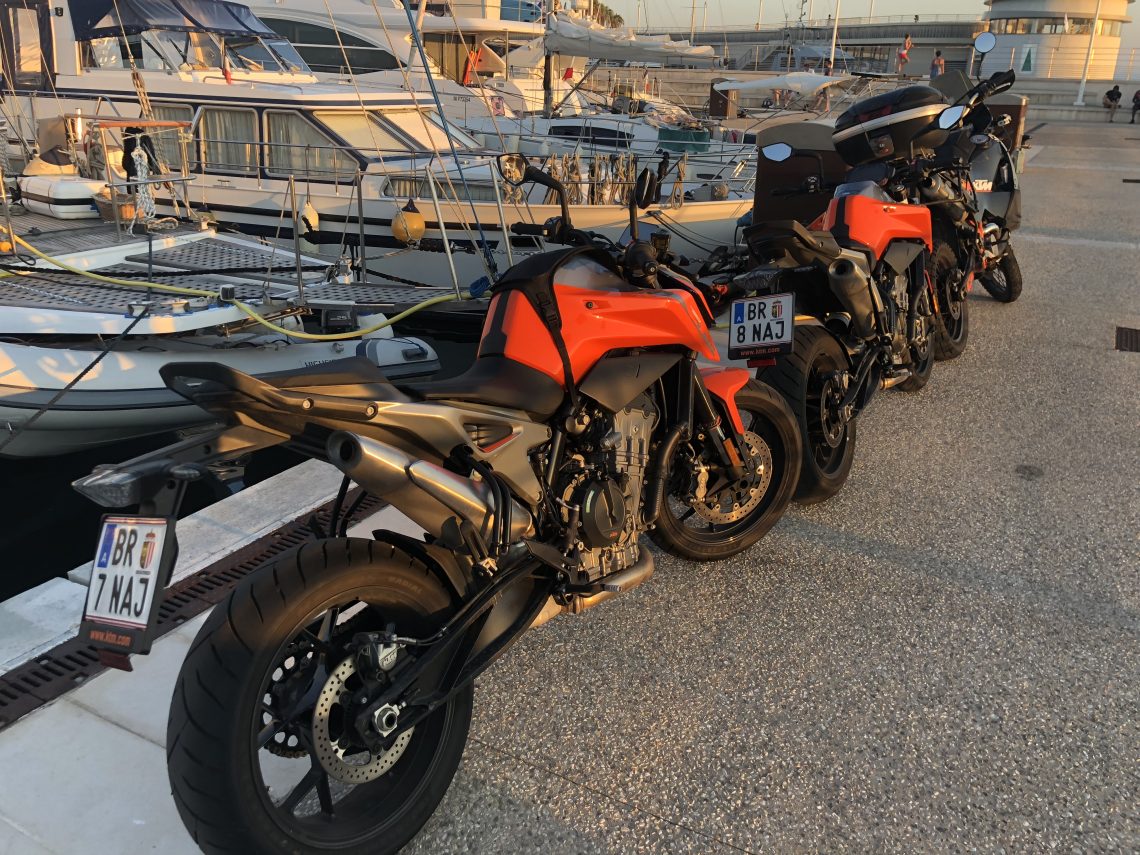 EURoadTrip2018 – Saint Raphael
800km of the 1100km liaison covered today, destination Saint Raphael, via Paris and Lyon, for dinner with the Doc!
After yesterday's excitement, no dinner and only 4 hours sleep, today was always going to be a long one with frequent stops and a power nap or two, as summer announces itself! Flat batteries all round, so only photos of cats today I'm afraid!
790s soaking up the KMs effortlessly!!!
Missing my gangster and his mommy's boy brother, although thanks to Grandma and her catnip, they have other things on their mind!!!
Officially unveiled the Nurburgring Touring Edition of the 790 Duke.
Solved only half the words problems during the morning, concluded their is no hope for the other half!
Slept on deck under the stars on the French Riviera, that was special!
Just another day on Euroadtrip2018!
Great catchup with my old friend and his family!