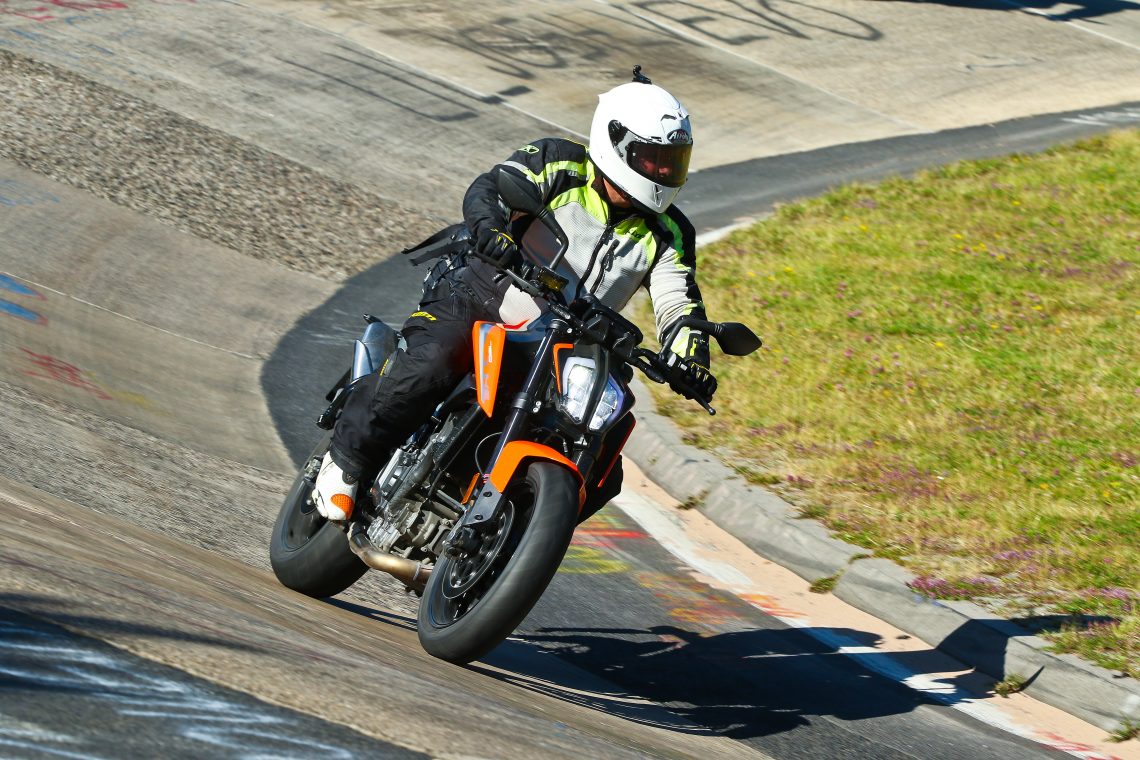 EURoadTrip2018 – Hockenheim – Nurburgring
Sunday,8 July 2018, a day to remember. My friends will tell me I am being melodramatic, my mother would tell me I am just "ongewoond" (and complicated!).
This post and photos, do not do the day, facilities, surroundings, bikes and especially the experience any justice. I'm trying not to hyperventilate as I recall easily one of the biggest days of my life.
Last minute decision to visit Hockenheim Racing Museum enroute to 'The Ring'.
Instinctively knew the day would be good as we carved our way through back roads towards the Autobahn, 'Scalpel' in its natural domain, effortlessly soaking up the winding countryside roads. Lovely flowing riding.
Mildly disappointed in the Motor Racing Museum at Hockenheim, expected a broader (and larger) mix of history on display, with a much stronger Racing Heritage. As luck, good and bad, would have it there was a track day on the go…. with free viewing for spectators. Had I known about the track day, we most certainly would have been participating!
Sitting in the Hockenheim Grandstand marinading in the moment with cheesy smiles, like teenagers. Could life get any better. YES IT CAN!!! But we will get to that.
Incomprehensible volumes of everything! Spectators (petrolheads, not participants, just watching!) sitting in the grandstands, 4 sessions, 3 for cars (from exotic to not) & 1 session for bikes, which filled the track for 1.5 minutes… by the time the last bikes came through the first guys were completing their 4.5km lap!
A magnificent facility, with amphitheater type grandstand, must be special to witness any form of racing here!
Awestruck. Understatement. Still shaking my head in disbelief!
This unexpected diversion had distracted our focus from 'The Ring', the planned highlight of the day… what if unexpected Hockenheim eclipse the much anticipated Nurburgring experience.
Hot dog for lunch, calm the nerves, refocus. Heart in mouth, we continue.
The 270 degree, race track smooth, off ramp to Nurburgring perfectly announces your arrival. 22km to go, dozens of exotic sports, race & road cars coming and going, there is no doubt that this is going to be special!
As we inch closer, the magnificent vistas of the rolling hills and valleys. Spectators, more spectators, must be having a rave in the woods I thought to myself… these ravers have nice cars. Nope, it occurs to me, as my first sighting of the track is brought to my attention by a car flying by. Hockenheim who you ask!
Pass by more spectators points with serious equipment nonchalantly parked up on the curb. Love it.
Linger longer than necessary in the Info Center, exploring all the shops, calming the nerves, delaying the inevitable. Look at the track through the window to see cars and bikes blasting past… not good for the nerves.
Make our way down to the track entrance. Collect our tickets. Contemplate taking the luggage off, decide not to, our excuse for going slow as well as indication to others we are not serious racers.
We plan our timing carefully to get maximum gap on the next vehicle. Swipe the card, no GoPro says the Marshall!!! Quickly pull over, whip off the GoPro, jam in soft luggage and frantically pull away not thinking about our track position anymore.
Pass first (race) car, thinking this is a breeze. Turns out he was warming his tyres and this is a video game, for him. Mad Max movie for us.
Going as fast as comfortable, constantly checking rear view mirrors, probably managed a 1/4 of the track before the big guns started coming through. Never been passed so fast or seamlessly in my life, although I take all the credit for getting out the way.
Approach the carousal, check mirror, Ray still there with car rapidly approaching, already committed to inside concrete bumpy strip, Ray too, car passes ray on outside and myself on the inside. Still alive we push on!
Myriad of surprisingly steep drop offs and climbs ensues, but before we know it, the 20km lap is over. We did it. We survived it. Special experience, very emotive!
Go back to some of the spectators points before heading back to Info Center to decompress and plan our route to accomodation with the Queen of the Ring.
And we thought the day couldn't get any better!