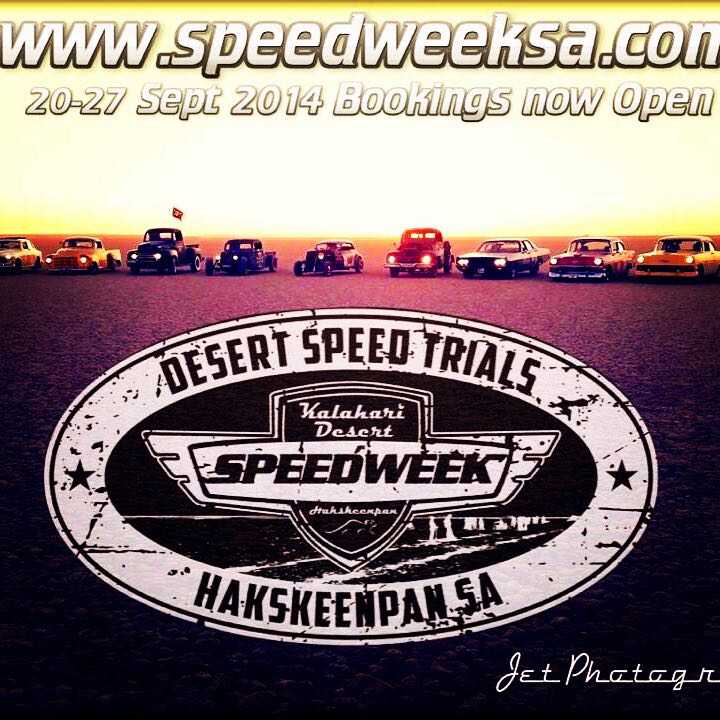 Speedweek 2014, Hakskeenpan
This morning Facebook reminded me of this epic trip to Speedweek, Hakskeenpan.
It all began over G&T'sat Vascos one Friday afternoon. Received a WhatsApp pic of Ray leaving Upington for Hakskeenpan.
Showed the guys and before long we were making calls to charter a helicopter. Ok, maybe it was the G&T talking, or the two bottles of wine…
No luck with the helicopter, so we decided to drive. Messaged A staff member to load an 1190R on a trailer and drop it at Andrew place and the rest is history.
4am departure with nothing but spare clothing, we realized we would need some camping equipment, at least a tent and some toiletries…
Choosing to avoid the N7 roadworks, we travelled through Sutherland to Upington, stopping in Calvinia for supplies and to view my now 1750 GTV, which a customer friend introduced me to a couple weeks before on a crazy Amageza Bootcamp, adventure of his own!
Called Ray from Upington to hear if they needed anything. Wood, bring firewood, you'll be the hero of the day if you bring firewood…
1250km later, we arrived at Hakskeenpan, to what looked like a scene from a mad max movie. Sun setting, dust blowing, Police arresting drunk spectators fighting, ambulance recovering spectators from a car and bike which had come together.
No luck with Tent, Ended up sleeping in Andrews tent on his blow up mattress, while he slept in the back of the Prado.
Next day Andrew set the fastest time for an Adventure bike of 246kph(if memory serves correct), while uncle Dave Venter (an original 950 customer from back in the day) managed 204kph on his 990 Adventure.
Drove home via Augrabies, Springbok… turns out the helicopter may have been cheaper than Andrews Prado!