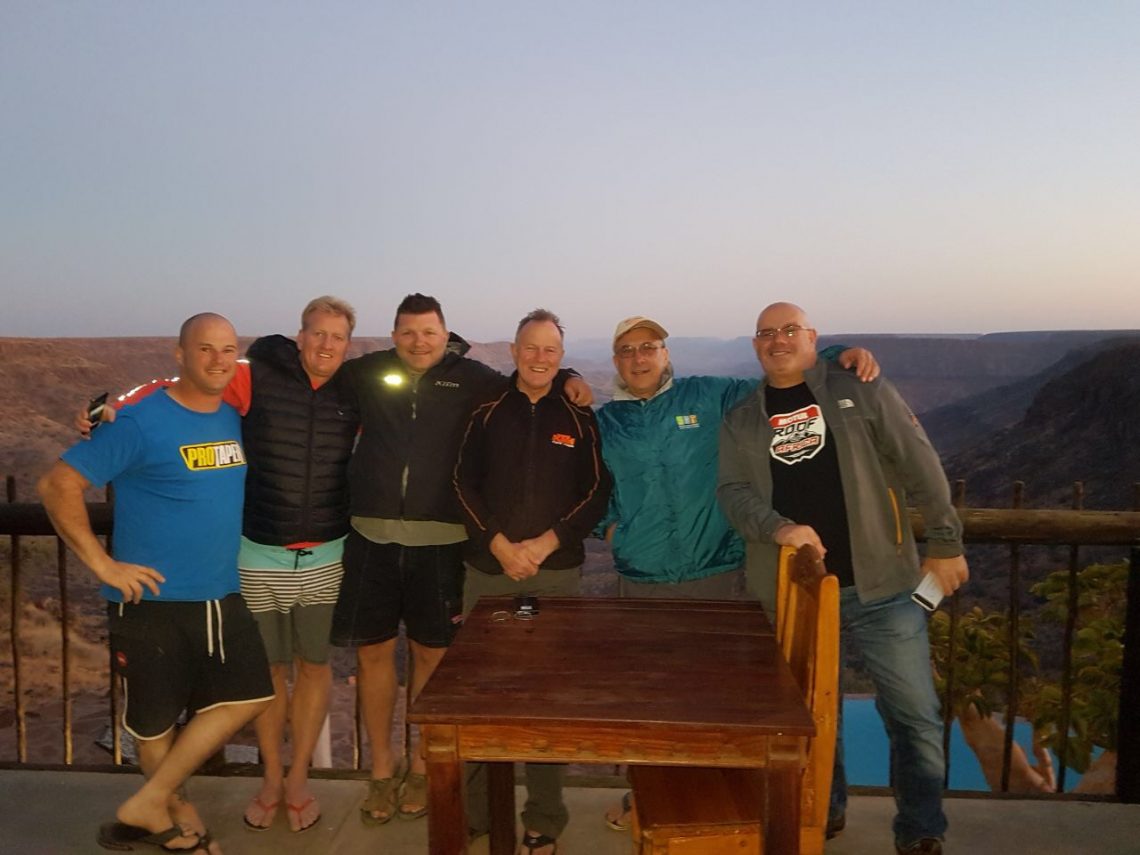 Delayed start to the day while we waited for Duneworx Yamaha to open, so I could fit a new tyre. Good thing as laundry was still wet from the previous day. Dropped with housekeeping to tumble dry while we feasted at breakfast which looked more like a desert table!
Rushed off to Yamaha just on time, while the General and Andy exchanged expletives with a local after remarking on his interpretation of the traffic rules. Sure its not the first time The General has been told to go back to his own country, in his defense the signs were very confusing and I did imagine I was in Munich for a second as I left the hotel!
Duneworx sorted me out with a new Karoo 3, everyone calmed the …. down and we were off to Henties bay, only 10 mins behind schedule. Thanks @duneworxs
We are now filling up at every fuel station we pass, already been a couple of towns without gas. 1290 trundling along effortlessly with new rear tyre making a surprising difference in the sandy sections.
Used the cruise control, on a very flat long clear stretch, so I could clean my goggles without losing any time. Not the greatest idea, but worked well and I can see the advantages, although at this stage its not for me. #holdmybeer
Constantly changing vegetation is something to behold becoming greener as we head north. Maxed out at 36 degrees today, became marginally uncomfortably hot 47km from Henties bay.
Lovely to see tourists supporting local venders selling traditional arts and crafts along the roadside.
Todays accomodation, Grootberg, is another cracker, we stay here again on our return. 4×4 or motorcycle required to traverse the driveway. Spectacular views, friendly staff, great rooms, yet another awesome meal with good company and constructive banter. Turns out our wives all have the same alias. Google.
Evening ended with some entertainment by the lodge staff. These people look happy, proud and in their element performing traditional song and dance. Unlike our traditional song and dance. #smokeandmirrors
Today was good for the soul, almost done decluttering the mind and we havent even reached halfway. Might even be able to get ahead of myself this time! #itstime#flagshipstore
Amazing how suitable 80s music is in desert conditions, not that I have an ipod with me!
Missing my boys today.
Tomorrow Epupa Falls.