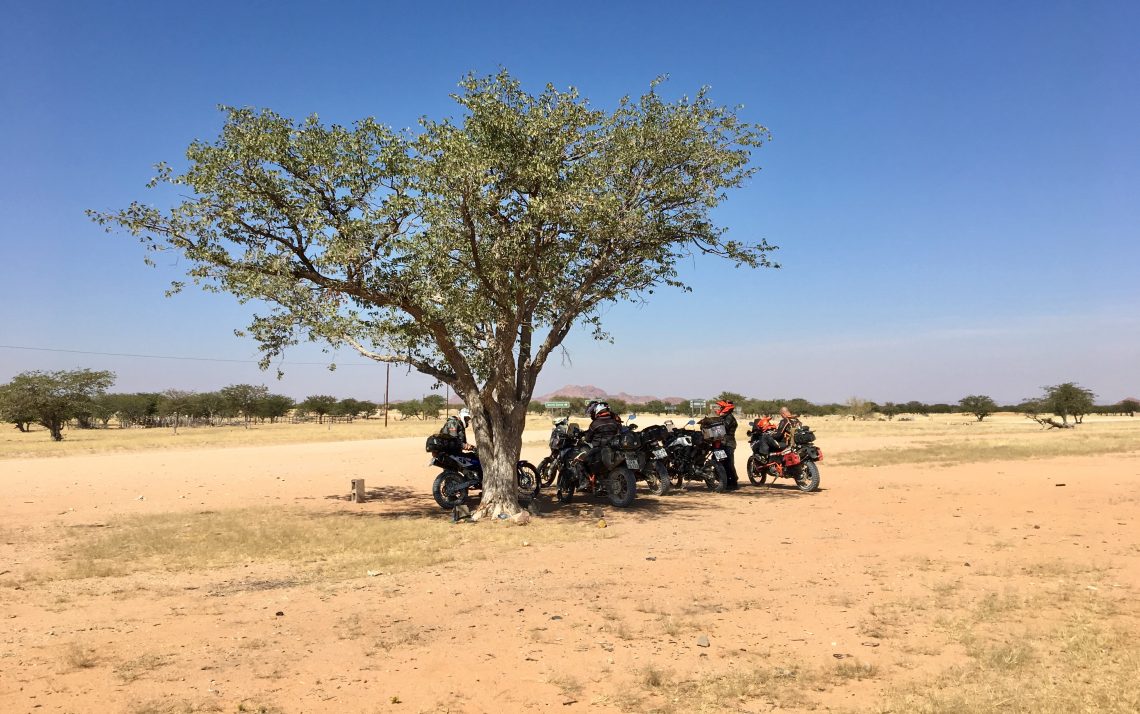 Turns out Ed has a broken upper arm, but is safely back in Cape Town with his family. His bike will return to Cape Town in two weeks when his rescuer travels down to collect his restored Africa Twin. Love the way these things have a way of working themselves out!
Forgot to mention the value of having a Satellite phone on these trips. Also helps when one of the party have a brother in law just 60km, as the crow flies, from the incident. Seriously, Satellite phone well worth the investment, safety first!
Omlette at Tsauchab was worth a pic and the ride. Delicious.
Tank slapper early in the day got my attention and kept me focussed on the road, so not many photos of the scenery. Although I did have to stop for a dazzle (according to my new roommate) of Zebra stampeding across my path. In the rush to get my phone out, I managed a video of my boot. Roads busy and not in the best condition!
Max temp reached 30 degrees, but cooled down to a refreshing 16 with the sea breeze in Walvis and Swakopmund.
Arrived at The Delight Swakopmund just in time to see the end of the motogp. Another win for Ducati, good result for the championship. Poor George! Accomodation is really great, pity about the cricket.
We met an ex motocrosser from California, Dennis, who joined us for dinner. He and the General reminisced over a fantastic seafood dinner! Dennis doesnt have a surname.
West coast sunsets are the best, Swakopmund has a little place in my heart!
Tomorrow we head north through parts of Namibia I have not yet explored. Excited!