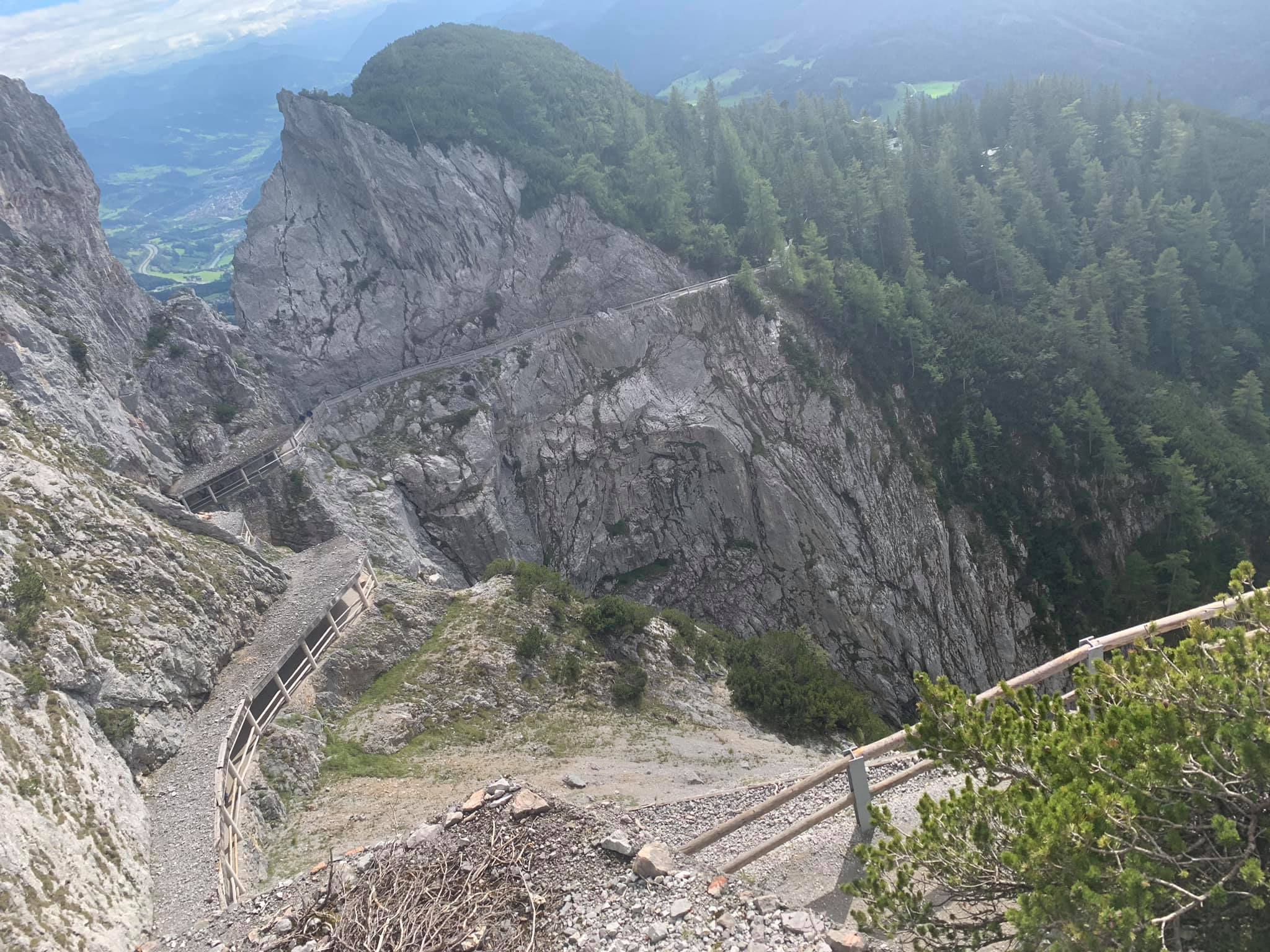 2019 KTM Factory Tour Day 4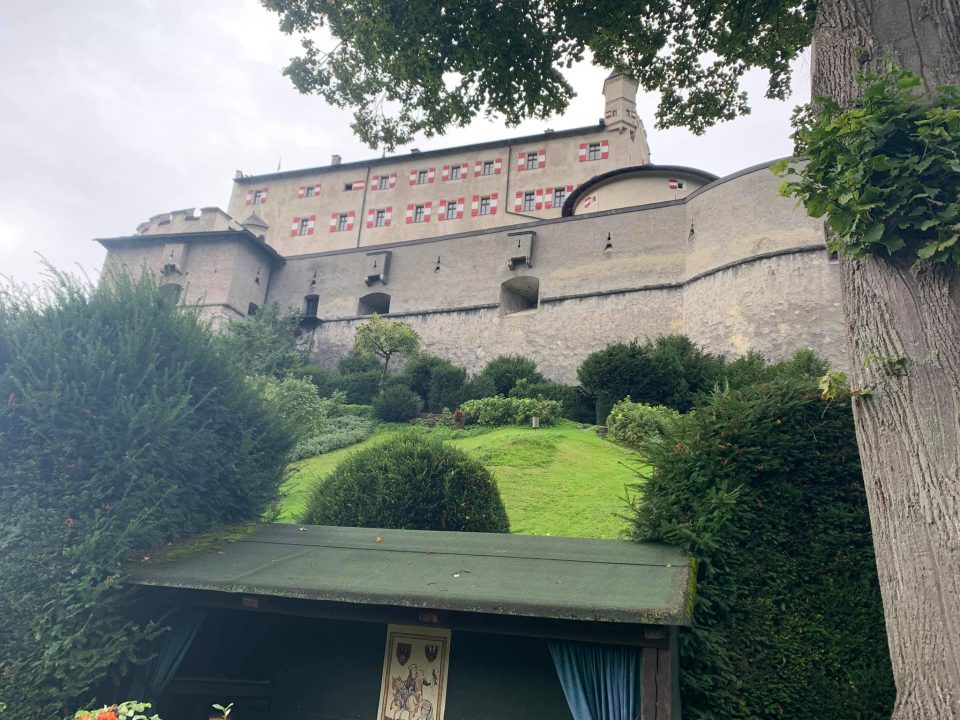 Day 4. Austrian Cultural Experience….
Eventually found a suitable keyring for my "keyless" key.
Ended up visiting the 900 year old Hohenwerfen Fortress and enjoying a spectacular Birds of Prey show in the Falconry center. https://www.salzburg-burgen.at/…/hohenw…/plan-visit/history/
Note to self: Never ask a fitness fanatic for ideas on Cultural Tours…
When Fran suggested The Ice Cave, I had visions of sipping Vodka from an Ice Glass, on an Ice Table in an Ice Cave. Well. I was wrong.
As my late friend Dangerous Dave would say, repeatedly, I think I broke my finger, everywhere I touch, my body hurts! (RIP Dave)
No mention of hiking to the Cable Car or to the Cave from Fran or the website! Thankfully we climbed and climbed and climbed in the mist…. to the cable car, before climbing and climbing and climbing to the entrance of the cave… were we able to see the actual climb, we probably would have opted to enjoy the view from the parking lot… but that's not all…
Upon entry to the Cave, we continue to climb another 700 steps, with no artificial light… only a "traditional" kerosene lantern. We continue in the interests of world peace and saving face…. or what's left of it!
So many questions… How was this cave found, so high in the mountain! Who was this man hiding from, or was he just happily married! Why would they continue to climb (explore) once inside the Cave! How did they get the materials for the walkways up there! (Carried each piece individually… I asked) People do weird things, why can't we just ride motorbikes for fun like normal people!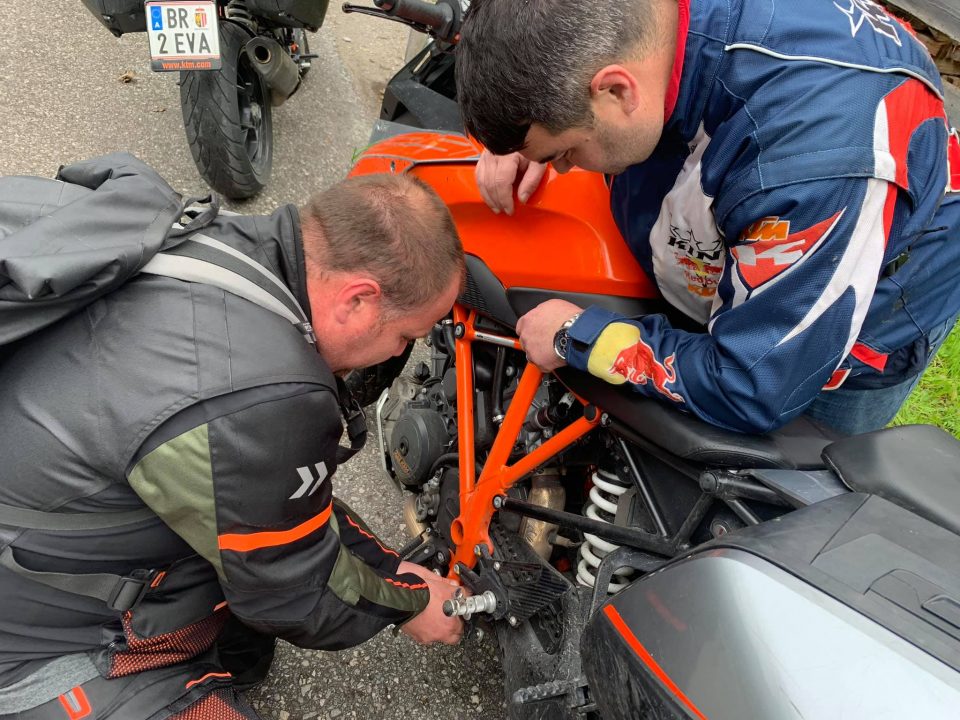 Speaking of. Land was claimed (as we do in Africa) at the bottom of the mountain by an over exuberant, very excited, young man. Nobody, but his ego, was hurt in the incident. When power meets wet wood, high-sides happen.
Day 4: Feeling like an athlete!
Unfortunately no photos allowed, but check out the website: https://www.eisriesenwelt.at/
By the way, the Cave was stunning and well worth the "oppie"…